Ireland's national day of creativity for children and young people – a chance for everyone under 18 to unleash their creativity and participate! Cruinniu 2020 took place this year on Saturday June 13th.
An astonishing 500 workshops, webinars, classes and performances took place all over Ireland on Saturday 13th June!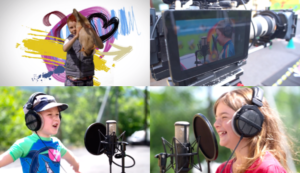 We couldn't have done it without the hard work of the Creative Ireland Co-ordinators in local authorities around the country and support from RTE across all their channels, as well as a huge range of creative partners.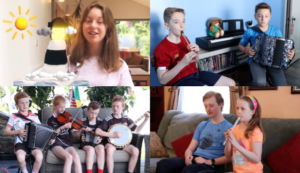 There was a wonderful variety to our creative challenges.
Here's just a few:
Organising a céili in the kitchen
Organising a céili in the kitchen so the whole family can join in with Airc Damhsa.  Cruinniú went glocal with our embassy network organising céilis in North America and Asia.  We loved the one in Japan!
The Great Lighthouses of Ireland and Fighting Words invited 7-12 year-olds to beome Young Storykeepers.  We were stunned to receive 1,256 stories, poems, illustrations, song lyrics and even stop-motion animations.  With so many entries, these wonderful works will be showcased in a multi-volume Young Storykeepers digital magazine over the coming months.
Build and fly your own kite
There were also countless opportunities to be creative and learn something new.
'Tunes from me gaff' with the Irish Youth Music Awards
'Become a marine broadcaster' with the National Aquarium Centre 
Singer song writing workshops in Leitrim