Sit back. Relax. Get Lost. Unwind! On Friday 25th February, Ireland Reads is encouraging everyone to get stuck into a book and pledge to read for an amount of time that suits you best.
Back for another year, Ireland Reads is a fantastic initiative from our public libraries as part of the government's #KeepWell campaign. Putting reading first and foremost in the minds of Irish people for one day, the reaction has been simply brilliant, with people all over the country already pledging to read for 165,065 minutes this Friday 25th February. Studies have shown that even one thirty-minute session of reading can result in a significant reduction in stress and anxiety.
Wondering how you can get involved and avail of these amazing benefits? Pledge your time for reading on the Ireland Reads website or sign up for any of the events taking place including The Power of Words, a panel discussion chaired by broadcaster and book lover Rick O'Shea.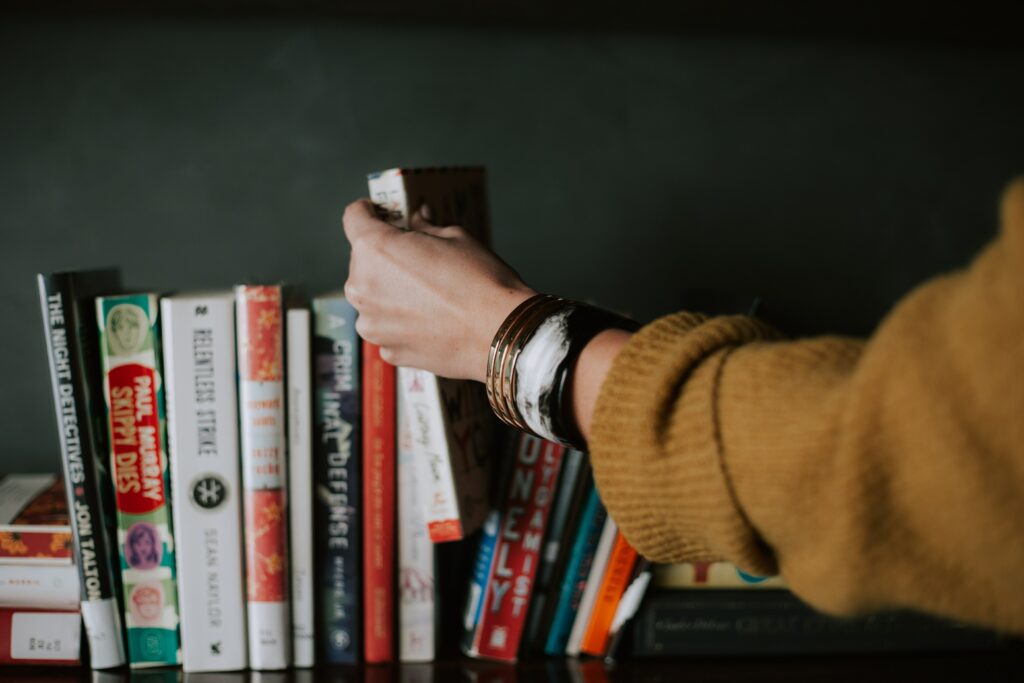 And if you're looking for practical ways to bring yourself closer to a love of books, read on for some helpful, easy and accessible tips.
Get inspiration from fellow book lovers
Hearing about favourite books from family and friends is one of the best ways to remind us to be more avid readers and to challenge our reading lists. And if their suggestions still aren't quite doing it for you, Ireland Reads has you covered with their Find a Book generator. Simply enter how much time you'd like to spend reading, choose the type of book you're most interested in and the book level, and let them recommend one for you!
Support your local book festival 
What better way to explore your budding love of books than immersing yourself in the world of literary greatness at one of our incredible local book festivals? Ennis Book Club Festival kicks off their activities on March 4th this year, with an array of inspiring and talented authors including Edel Coffey, Michael Harding, Chandrika Narayanan-Mohan and Frank Golden – to name just a few. Tickets to these events are free – you'd be crazy not to snap them up immediately. Later in the year, the prestigious Hinterland literary festival will return again in Kells, Co. Meath for another sensational line-up. Previous guests include Sebastian Barry, John Boyne and Germaine Greer.
Start or join a book club – online or IRL
Sure look, we're all Zoom masters at this stage, so why not use your skills as expert digital communicators to learn more from others via an online book club? There are clubs for every interest and level you can imagine. Impassioned debate; divided opinions; what was the author really trying to say in Chapter Four? Writing.ie has a great resource for finding just what you're looking for if discussing the latest best-seller from the comfort of home is your jam. And if meet-ups over a cuppa are more your thing, try Irish Central's monthly selection or The Rick O'Shea Bookclub – Ireland's largest!
Remember: all reading counts
It's not all literary classics and 800-page novels. For Ireland Reads Day and every day, reading is what you make it. So follow your joy! Love comic books? Spend a little more time each week diving into your favourites. Feel sharpest catching up on the day's headlines? Reach for a news source you've always been curious about. Have a special interest? Grab the newest copy of your favourite magazine from the stand and dive into the world of fashion, fishing, or football for a few. Whatever can be written can be read, so take your pick and take some time out. You'll be glad you did.
Find a list of the Creative Ireland events and activities available in your area here.